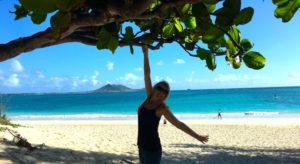 I'm alive! 3 months ago today I was admitted into the hospital. I thought I was suffering from symptoms of a concussion after passing out 2 months before and hitting my head. When I first passed out, my doctor thought the problem was low blood pressure. Over the course of several months, the symptoms of my concussion got worse instead of better. On July 11, when I passed out for the fourth time, we headed to the hospital again. I was admitted and after 2 days of tests, I was informed that I would need open-heart surgery (WHAT?) because I had a bacterial infection in my heart. And on top of that, it was discovered that I had had 4 strokes. (WHAT???) How could this be? I was so healthy! It turns out that random bacterial infections are rare but can happen to anyone. I am so thankful for my fabulous infectious disease doctor who discovered me in the ER on the day I went in, aggressively investigated my symptoms and figured out what was really wrong. They could have sent me on my way thinking I had concussion symptoms. Dr. C told me that if I had continued without knowing or treating what was going on in my heart, I would have been dead in 3 months. Can you imagine? Dead in 3 months!
Well, today it has been 3 months and I am incredibly grateful to be here. I am grateful for my fabulous husband Steve who took great care of me and our spectacular daughter Kira who slept with me in the hospital and then looked after me at home. I am grateful for my dear friends Kimmy and Malia who forced me to take my symptoms seriously and Malia for being by my side in the hospital for foot rubs and confusing conversations with my doctors. I am grateful for all my friends who sent love, prayers, food, cards, house-cleaning help and visited me (there are too many to mention – lucky me!). I am grateful for my caring nurses and doctors, our wonderful home in Hawaii, my team and my business that continued to grow while I was horizontal. And I am grateful for my life! Whew, that was a close one! I will not take my excellent health for granted any more.
And now, what about you? Do you love where you are? Do you love who you are spending your valuable time with and what you are doing? If not, know that you can change it! If you think you can't change things, consider this: "Whether you think you can, or think you can't – you're right." (Henry Ford). Just by thinking we create our reality. If you decide to, you can spend your valuable time with people who love and support you along with your dreams and goals. You can change what you do for a living and you can change how you use your free time, if you want to. You can change anything in your life that you want to. Really! There are lots of books, seminars and coaches dedicated to helping people change their lives for the better. I know because I have accessed many of them and my life is completely different than it would have been.
Decide to live your dreams today! I look forward to seeing you on the path to success. If you want to discuss your challenges with me, please reach out. I would love to help!